A Brain Inspired Course
Neuro-AI: The Quest To Explain Intelligence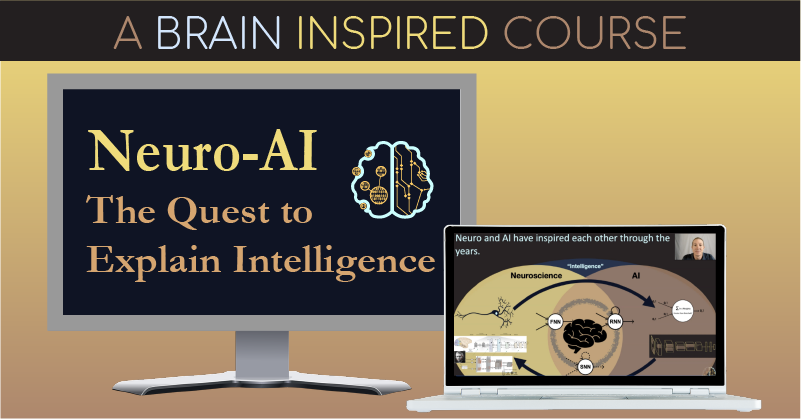 Neuro-AI: The Quest To Explain Intelligence is a self-paced, online course designed to educate you about the emerging field of Neuro-AI: the exciting merger of Neuroscience and Artificial Intelligence.
Insights from neuroscience research have the potential to inspire better AI by adding biological details essential to our own intelligence.
Insights and models in AI continue to improve our understanding of our own brains, reveal what makes us intelligent, and potentially help solve how our brains underly our rich mental experiences.
BUT….
Neuroscience and artificial intelligence are both gigantic fields.
Both include many subfields that each require their own set of background knowledge and skills.
People spend years trying to master the knowledge and skills needed to understand, and contribute to, any one subfield alone.
Neuro-AI is especially demanding because it combines the disciplines of neuroscience and AI, which have traditionally progressed independently.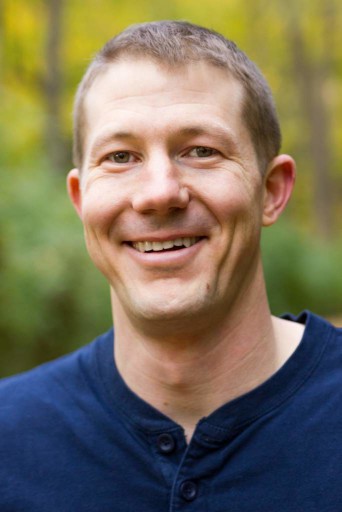 I'm Paul Middlebrooks.  A cognitive computational neuroscientist and the founder and host of the Brain-Inspired podcast.
I conducted neuroscience research for over 10 years, obtaining a PhD and working 6 years as a postdoctoral researcher studying the neural basis of decision-making and metacognition.
After leaving my academic position, I created the Brain-Inspired podcast to learn how recent progress in artificial intelligence, together with modern research in neuroscience, can help us understand how our brains give rise to our rich mental experiences and intelligent behaviors.
As the host of the brain inspired podcast, I have a unique vantage point on the convergence of neuroscience and AI.
I've seen where the fields overlap, possibilities for future research, and the potential for innovation.
I've created this course to help researchers and interested individuals understand this rich and exciting area of study.
Introducing
Neuro-AI: The Quest To Explain Intelligence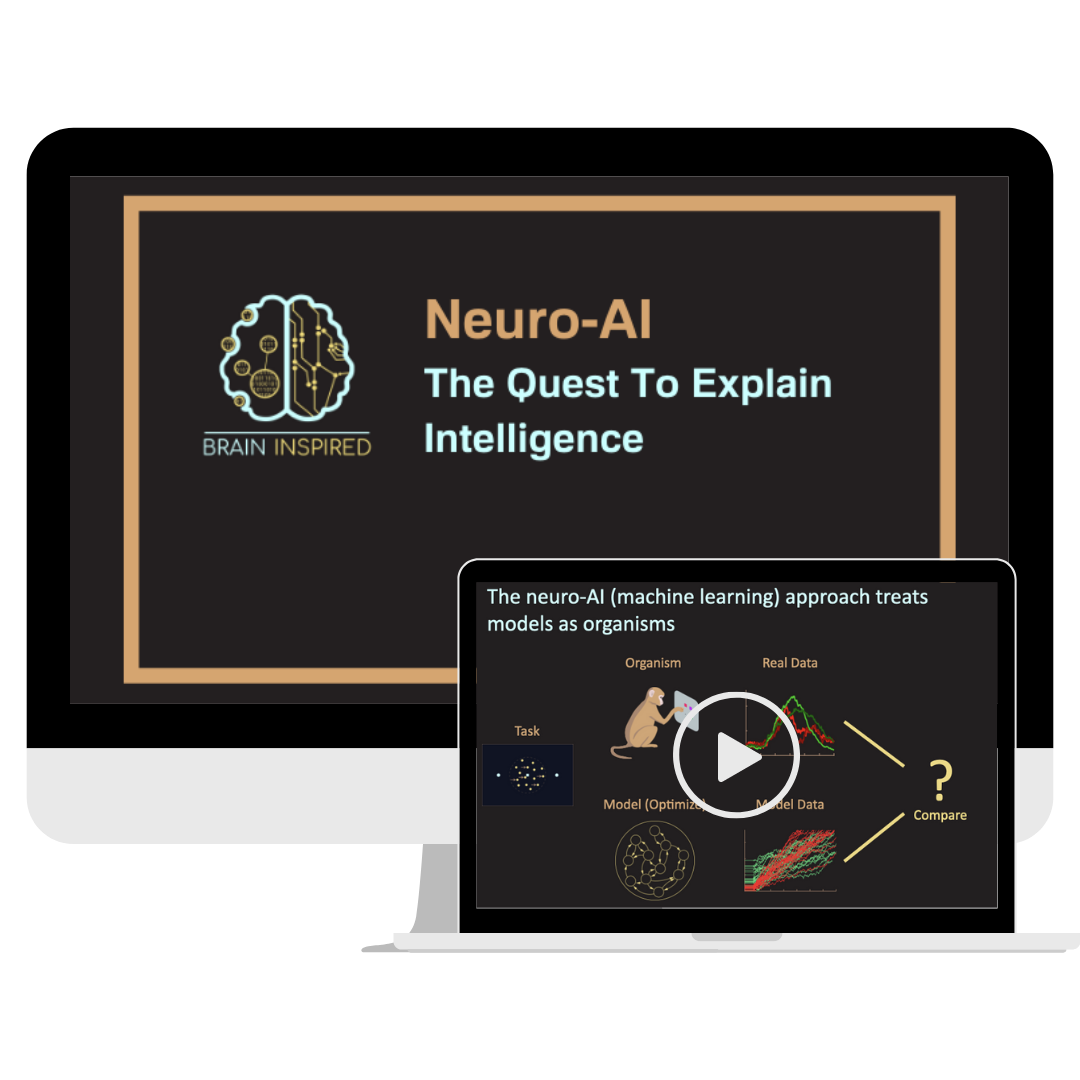 The Neuro-AI Course is a self-paced, online course that provides a high-level overview of the concepts, methods, history, and modern examples of neuro-AI research.
Note:
I offer bulk discounts if you are:
A teacher wanting to supplement your class with my video lectures.
A business start-up wanting your employees to learn more about Neuro-AI.
Part of a group that wants to take the course together.
Reach out via email and we can discuss details: paul@braininspired.co
In the Neuro-AI Course, Through Efficient Lessons, You Will Learn
Fundamentals of how neural networks compare to the real brains they were inspired from, and opportunities for each to inform the other.
The history and development of neuroscience and AI relevant to neuro-AI
Modern examples of neuro-AI models and how they are pushing the field closer to understanding what makes us intelligent.
What We Cover in The Neuro – AI Course
Module 1: Artificial Neural Networks & The Brain
10 Lessons Covering These Topics:
Introduces basic models
Models for understanding
Examples of modern models
History
How ANNs compare with brains
How ANN functions compare with cognitive functions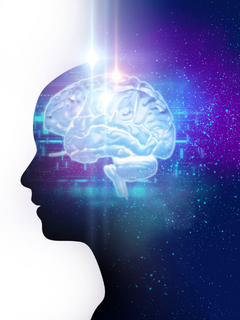 Module 2: Learning
13 Lessons Covering These Topics:
How learning works in ANNs and in brains
Supervised learning
Back-propagation in ANNs and in brains
Unsupervised learning
Reinforcement learning
Deep reinforcement learning
Innate knowledge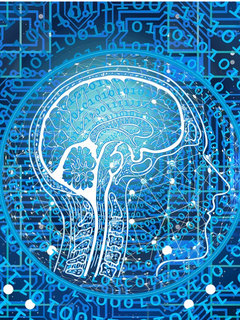 What You Get With The
Neuro – AI Program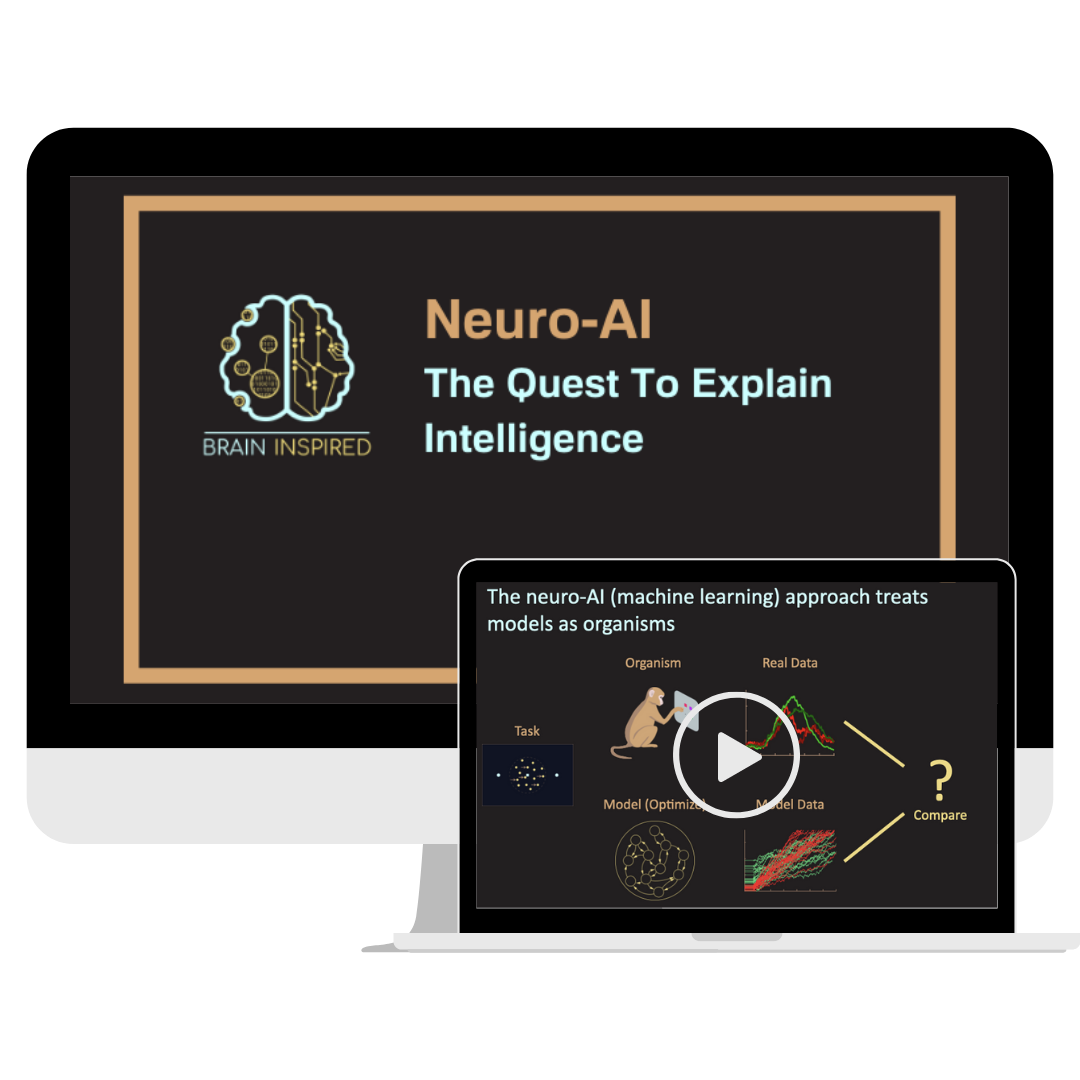 Lifetime Access To The Neuro-AI Online Program (including any updates in the future)
Ongoing Live Discussion Sessions
A Student-Only Private Discord Community
Plus: Bonus Interviews With Relevant Guest Experts Including: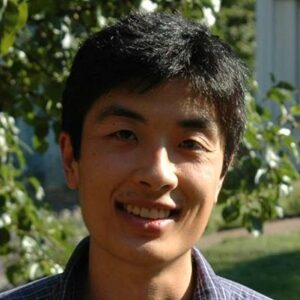 Kendrick Kay
Computational Visual Neuroscience Laboratory, University of Minnesota
Topic: Modeling Brain Functions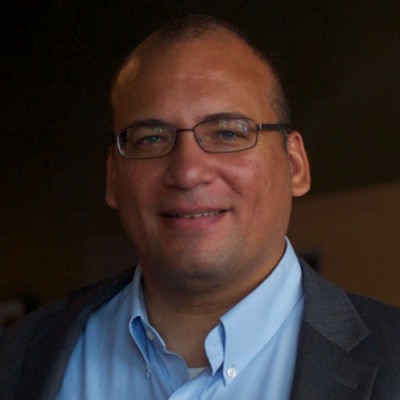 Patryk Laurent
Director of Emerging Technology, DGMT
Topic: Neural Networks and Biological Detail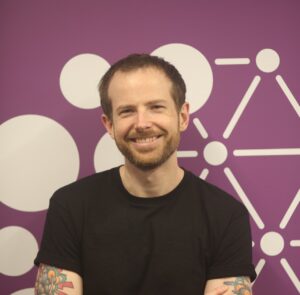 Blake Richards
The Learning in Neural Circuits Lab, McGill University
Topic: Back-Propagation and the Brain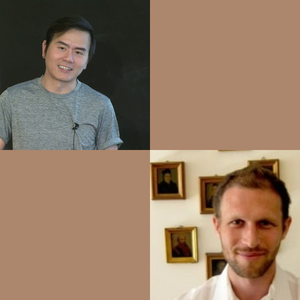 Hakwan Lau & Sam Gershman
 Consciousness and Metacognition Lab, Riken Center For Brain Sciences & Computational Cognitive Neuroscience Lab, Harvard University
Topic: Generative Adversarial Networks and Consciousness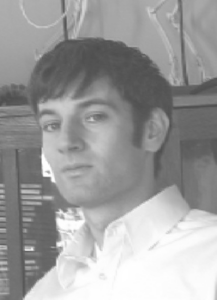 Bradley Love
Cognitive and Decision Sciences, University College London
Topic: Concept Learning
What People Are Saying About the Neuro-AI Program
David - Computer Scientist
"Great course! It was very interesting how both fields are joined, a new way to see AI algorithms while getting a broad picture of how the brain works and its theories. I'm now totally engaged in the neuroscience world, eager to continue digging into the field. " 
Thomas - Machine Learning Researcher
"Everything has been extremely interesting as well as quite helpful.
I'm loving it and I'm pretty sure everybody else is too. So – ya. I just wanted to express my appreciation " 
Martin
"(This course is) more than a foundation.
The depth and support available means you can take this and know you can go deep or as broad as you need." 
Michael
"It's worth the money and gives you a solid overview of the current state of neuro-AI tech and understanding. " 
Limited-Time Offer
Neuro-AI: The Quest To Explain Intelligence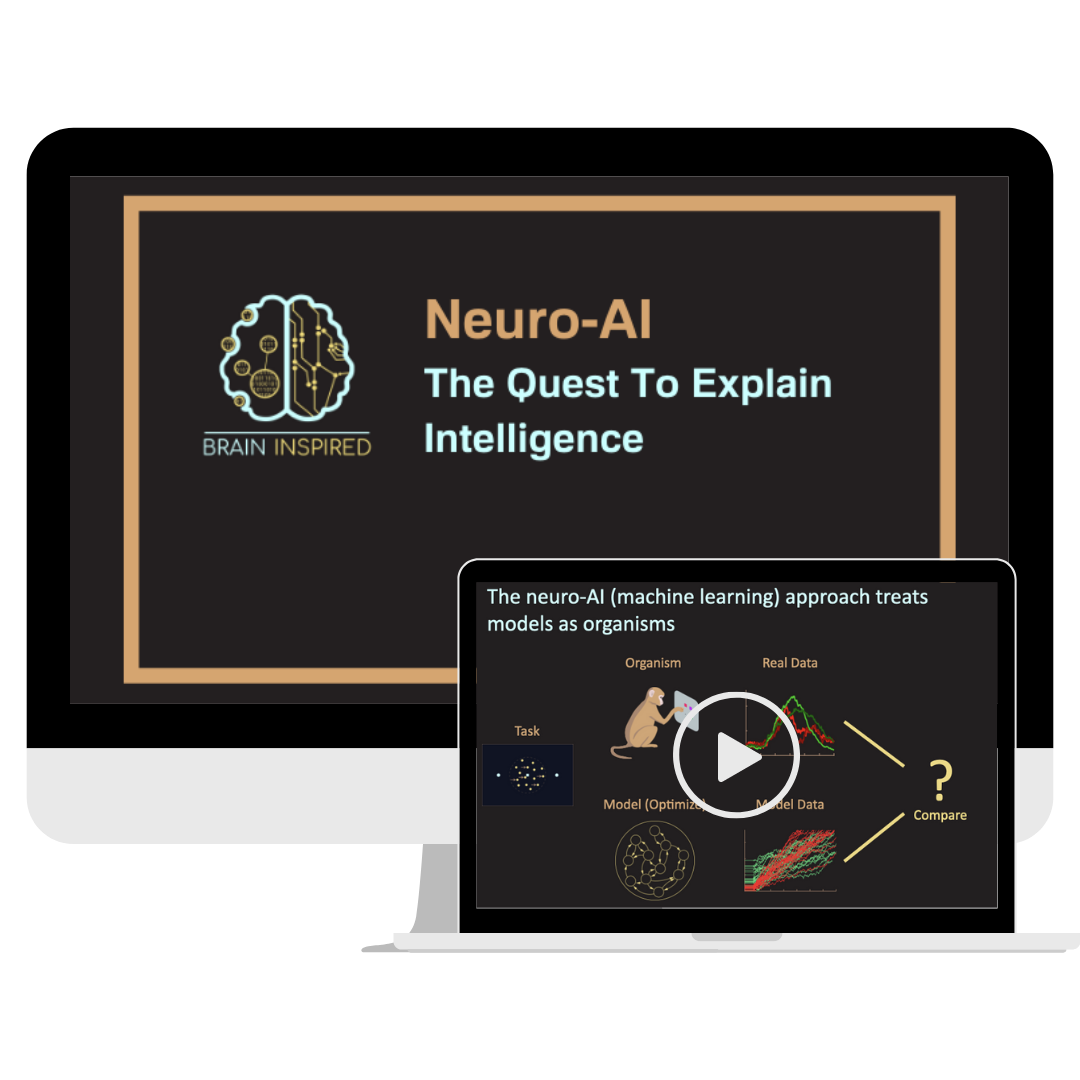 Neuro-AI: The Quest To Explain Intelligence
Lifetime Access
Lifetime Access to the Neuro-AI Course (Including future updates)

Ongoing Q&A Sessions

Ongoing Live Discussion Sessions

A Private Student-Only Discord Community

Bonus: Interviews With Guest Experts
Due to the nature of this program, and the access you have to all of the course materials, the Neuro-AI course has a no refunds policy.
Frequently Asked Questions
Does the course require coding or math?
There is no math or coding in the course. It is focused on delivering the conceptual underpinnings of neuro-AI through efficient, condensed lessons.
How Long Do I Have Access?
You have lifetime access to the modules and lessons, and will have lifetime access to any lessons I add as the course grows and new versions are created.
Will My Institution Cover the Cost?
This depends on your institution/department. Some students have successfully received reimbursement for the course from their institution.
Do You Offer a Certification of Completion?
I don't offer any certifcation. This is not a course recognized by institutions yet. You should take the course solely for your own curiosity and edification. 
What is Your Refund Policy?
Due to the nature of this program, and the access you have to all of the course materials, the Neuro-AI course has a no refunds policy. I have worked very hard to create it, and I hope you find it as valuable as I believe it is.
Neuro-AI is an emerging field and well-positioned to be the future of understanding intelligence, explaining how our brains give rise to our behaviors and experiences, and building intelligent machines and robots.
Join Neuro – AI: The Quest To Explain Intelligence today.